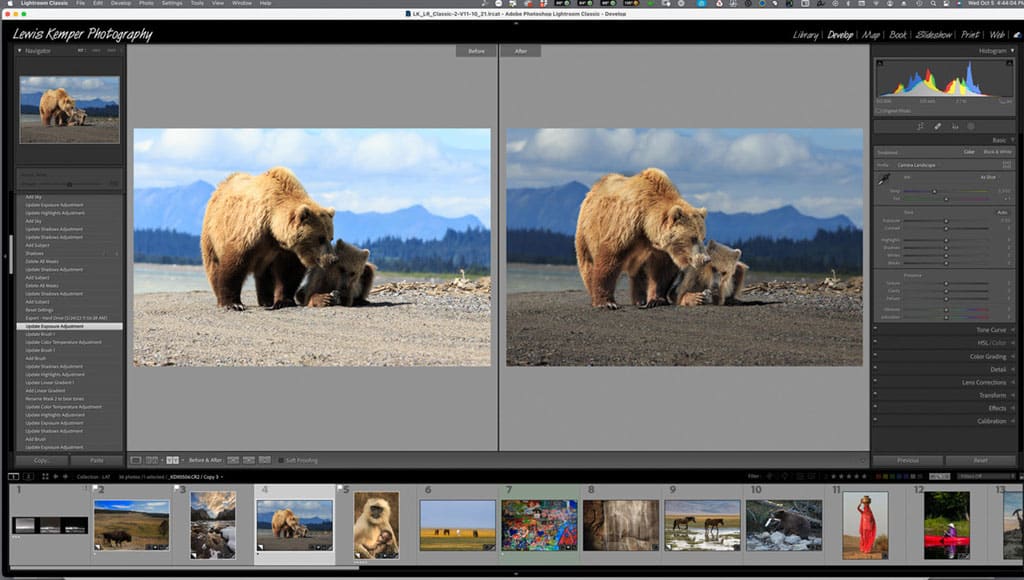 Using the Masking/Local Adjustment Tools to take your images beyond the ordinary.
Recently, Adobe made some big changes to Lightroom and Adobe Camera Raw. These changes make working on localized areas in your images easier than ever.
In this workshop, you will learn how to use these new features of the masking tools, including Select Subject, Select Sky Color Range, and Luminance Range. You will also learn to Intersect and Invert these selections for greater control. We'll review the old standbys Graduated Filter, Adjustment Brush, and Radial Filter to set your images apart from the crowd.
Ansel Adams used to say, "the negative is the score, and print is the performance." In today's digital world, the raw file is the score, and your post-processing is the performance.  Understanding how to use these new tools most effectively, found in both Adobe Camera Raw and Lightroom, will help you turn your score into a performance that dazzles your audiences! Learn how to use these tools to accentuate the stars in your pictures and control your images' lighting.  Lewis will demonstrate his "flipping the light" technique to make your subject the strongest visual element in your pictures.  Take the ordinary and make it extraordinary with these tips and techniques.