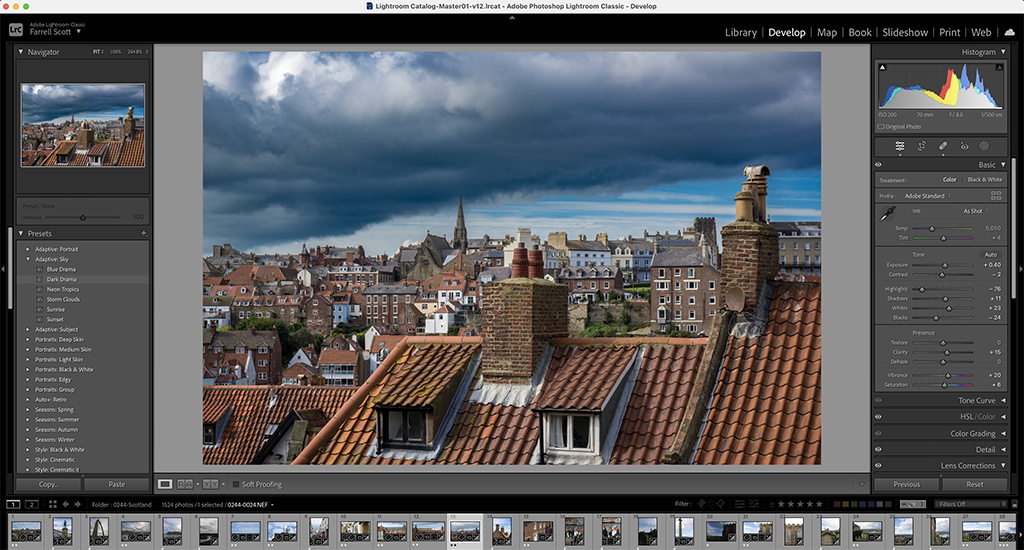 Lightroom is one of the most powerful and versatile programs for organizing, processing and outputting your images.  The Develop Module in Lightroom is a dynamic tool for taking raw files and crafting them into masterpieces. Mastering the Develop module will allow you to take your image and process it to express your interpretation of your subject as you want it to be seen.
In this full-day workshop, you will start with creating a Camera Raw Default and progress through the essential tools available in the Develop Module. You will also spend time learning how to use the Local Adjustment Tools to take your images to the next level. Plus, we'll dig into the new features introduced in the April 2023 release.
Quickly remove noise from your photos with AI-driven Denoise.
Make crisp edits using the new Masking enhancements.
Use Adaptive Presets to add a professional touch to your images
Hand-outs will be provided, and please come prepared to take notes.
NOTE: A half-hour lunch break will be offered at noon for this full-day workshop (9 a.m. to 3 p.m.). You can bring snacks, lunch, and something to drink if you like, or visit a local eatery.