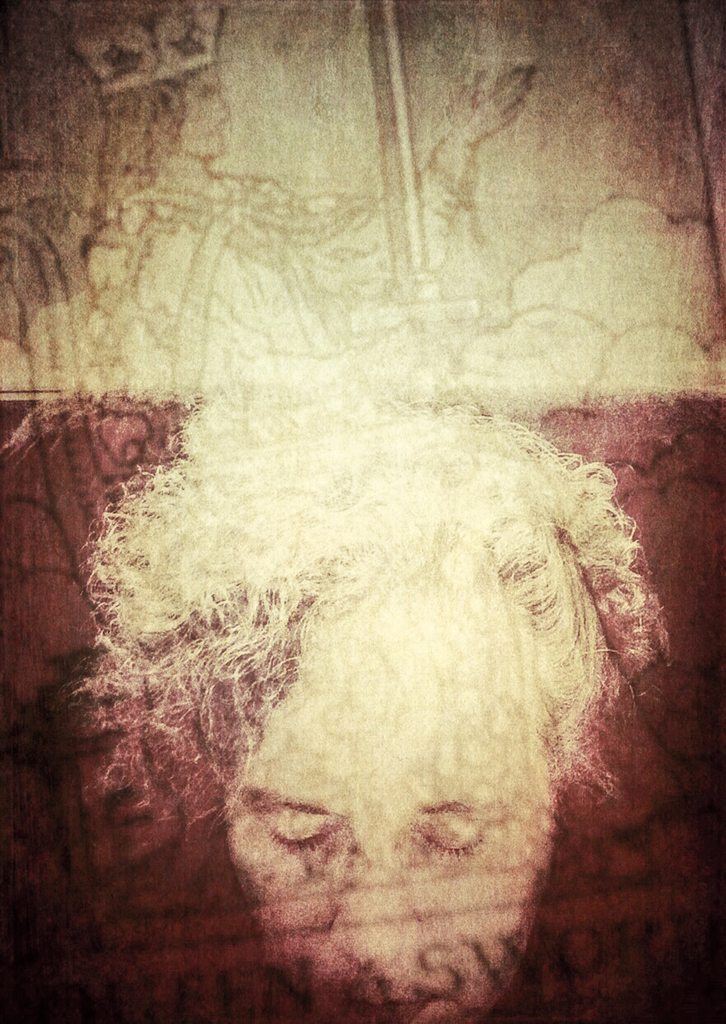 Journey of Grief is a work of profound mourning, created to process the loss of Abramson's husband to cancer. As the warm conviviality of their marriage and future plans were ripped away, she felt lost and unmoored. It seemed only dreams could offer any guidance for surviving the darkness.
Abramson needed her art to make it through her journey of grief. Building on a lifelong love of magical realism and tapping the surreal possibilities presented by mobile phone apps, the composite images and self-portraits that emerged lay bare her feelings of fathomless sorrow, a sense of being trapped in the Underworld like the mythical Orpheus, and the continuing presence of the beloved. Through these images, she explores uncertainty, bitterness, self-protection, the search for divine intent, and surrender.
This work renewed Abramson's love for photography and passion for the textures and layers of printmaking, where she began her art journey decades ago. Journey of Grief offers a searing but resolute look at what it took to heal. She hopes it will hearten others who walk this path.