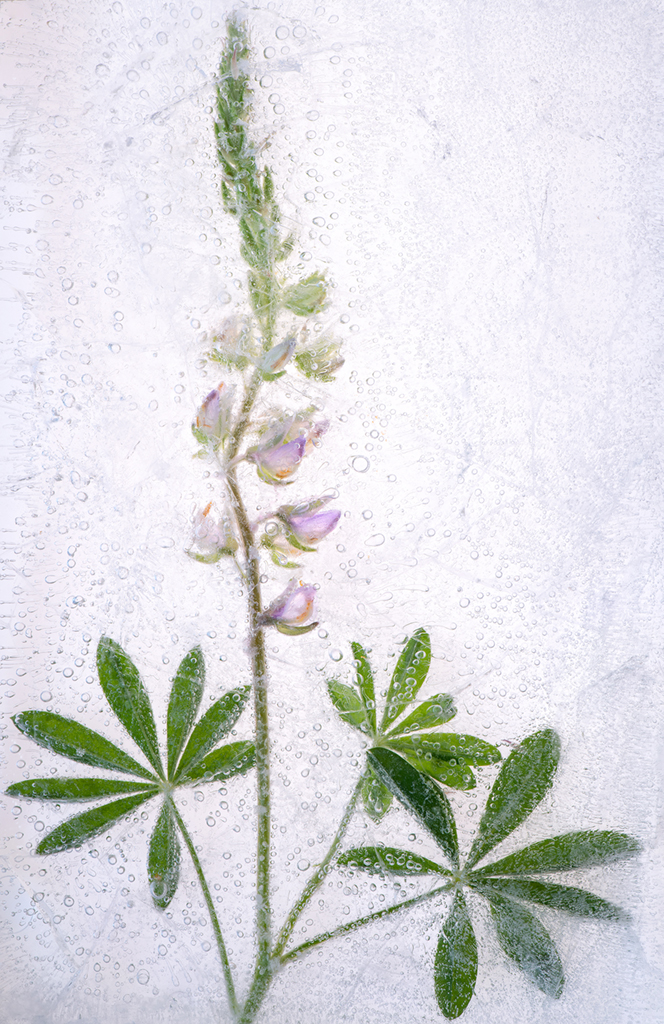 When the national and state parks closed due to covid, Franka Gabler, a scientist and landscape photographer, retreated to her studio. An experiment using cut flowers resulted in a series of stunning images of flowers encased in ice.
The initial effects of the 2020 pandemic, especially the park closures and self-isolation, resulted in the creative block for Franka Gabler. She lacked the motivation to make her landscape photographs. Then one day during the lockdown, she conducted an experiment.
Gabler froze an orchid stem and discovered that the delicate textures of cracked ice encased the flowers, revealing some parts and concealing others. Inspired by the result of her experiment, Gabler began to explore the forms and patterns of various flowers encased in ice. She likens the effect to landscapes in fog: subtle, mysterious, unstable, and unpredictable. Eventually, she created Ice-Elation, a series of beautiful and uplifting images that expose the transient nature and fragility of each flower.