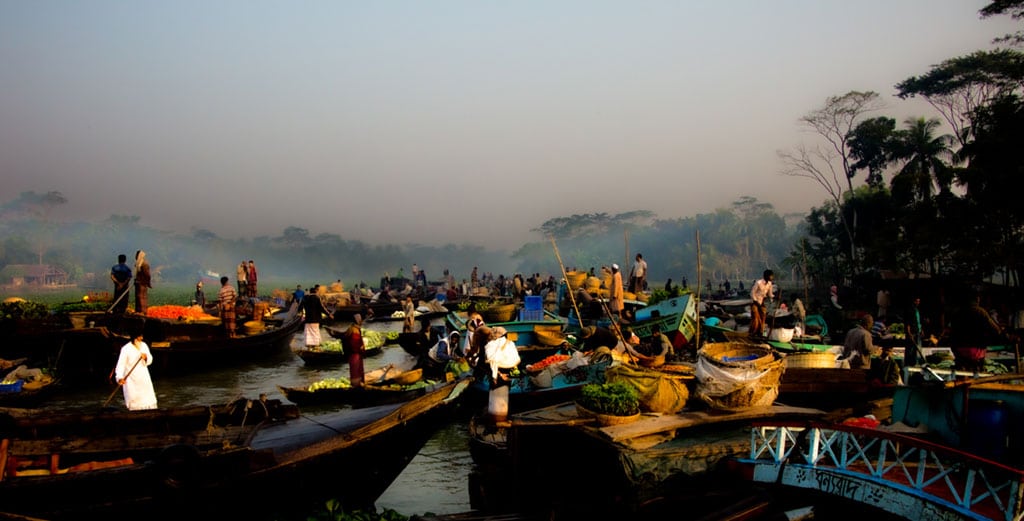 In this show, the photographs presented were taken as a small part of an extensive series of journeys, over many years, on the rivers of India, Myanmar, and Bangladesh The journeys followed the great river systems which flowed south from the Himalayas to the Bay of Bengal. The rivers that flowed through eastern India and into Bangladesh had their source in Tibet near Mount Kailash a location that is renowned as a place where the spirits dwell and mystery abides.
As the rivers flow south, first thundering from the Himalayas, they carry the sense of mystery with them all the way to the Bay of Bengal.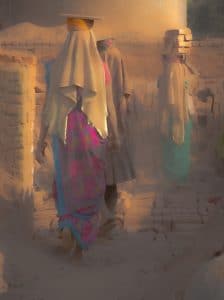 These photographs center on the last part of the journey, Bangladesh. I have tried to capture simplicity as a form of beauty on the great rivers of Bangladesh.  Their life, largely devoid of mechanization, is a life of toil with dignity, a life of barter and exchange centered on the rivers and fishermen, with their antique boats and nets.
Light plays on the rivers, among all the objects, the fishing nets give the most exquisite display. I wonder whether the fishermen are aware as they move their nets in delicate light that they are creating something sensuous, ethereal, and subtle. Early morning with river mists was the divine time, a time of softness, radiance, and mystery. My hope is that I caught a small part of the display in these photographs.
The travels were solo, with a boat crew and me sleeping toe to toe on the deck, an Asian Immersion. I owe a great deal to photography, it has provided me with the impetus to try to catch a world foreign to my experience. For 20 years it has been a struggle to capture the beauty that is presented and to try to put my personal stamp on it. It is said that a poet must find her or his music or they are only speaking mere words. It is clear that a photographer must also find her or his music. I have roamed close to home and far away looking for my music always unsure whether I have found it at all.
Once in a while, I hear a faint melody and that melody is enough to keep going.