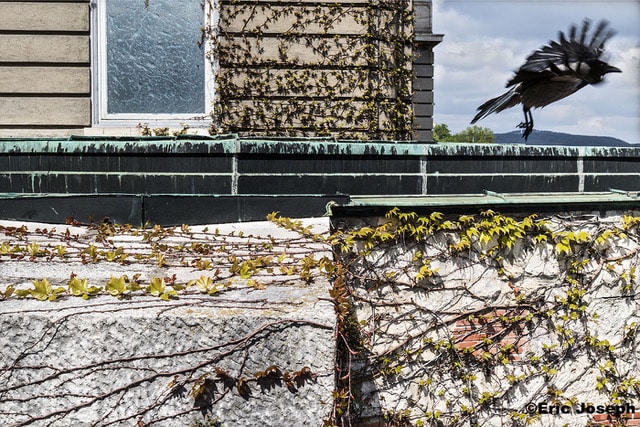 As a respected industry leader, Eric Joseph has established a solid reputation as a technical and creative resource in the darkroom and digital photographic processes. Most recently, Eric has been traveling throughout the United States, presenting a very informative and empowering workshop entitled Everything You Ever Wanted To Know About Fine Art Digital Printmaking- Full Day Workshop, and it's coming to Viewpoint for one day only. Space is limited, so please register early.
Are you making the best prints possible on your Canon or Epson inkjet printer? Do your prints look like what is being displayed on your monitor? Do you feel like you have control over your printing workflow?
Making beautiful, gallery/exhibition quality inkjet prints isn't easy or intuitive. If it were, everyone would be doing it and doing it well.
This class provides a comprehensive overview of the steps to consider when setting yourself up for success in making perfect inkjet prints. Everyone attending the workshop will have the opportunity to print their own images and take them home. 
Topics covered include:
Recommendation on choosing the right monitor for editing still images for printing
Calibrating your monitor and why it is important
Choosing a paper that matches your unique artistic signature
How to select the right printer for your needs
The importance of using custom printer/paper profiles
Discussion of and recommendations for the quality of lighting conditions when viewing and evaluating your photographs
Bring a thumb drive, flash drive, hard drive, or computer with three or four files only (be selective) formatted as follows:
Color Space = Adobe RGB (1998)
Size = 17 inches on the long side at 300 ppi
Bit Depth = 16 bit
File Format = TIF
If your files are already sRGB, 8-bit, and formatted as JPG, leave them alone.  If you don't know what this means, don't worry, we'll use it as a teachable moment.
We will print images on select 13×19 paper from Canson-Infinity, Hahnemühle, and Moab.
Recommended for photographers of all levels.  All questions are welcome.