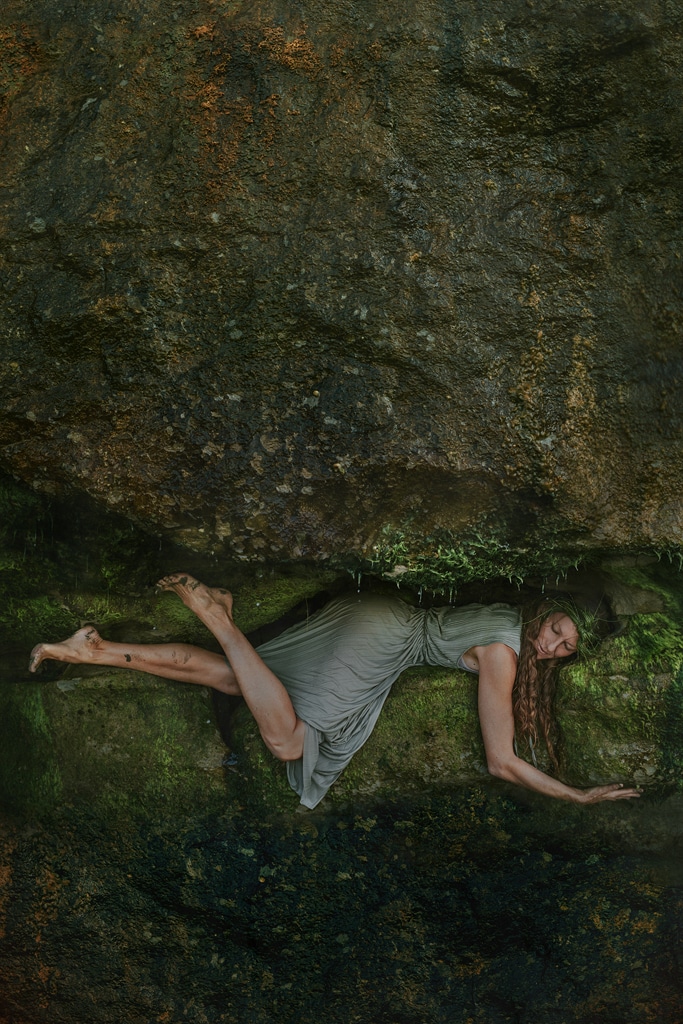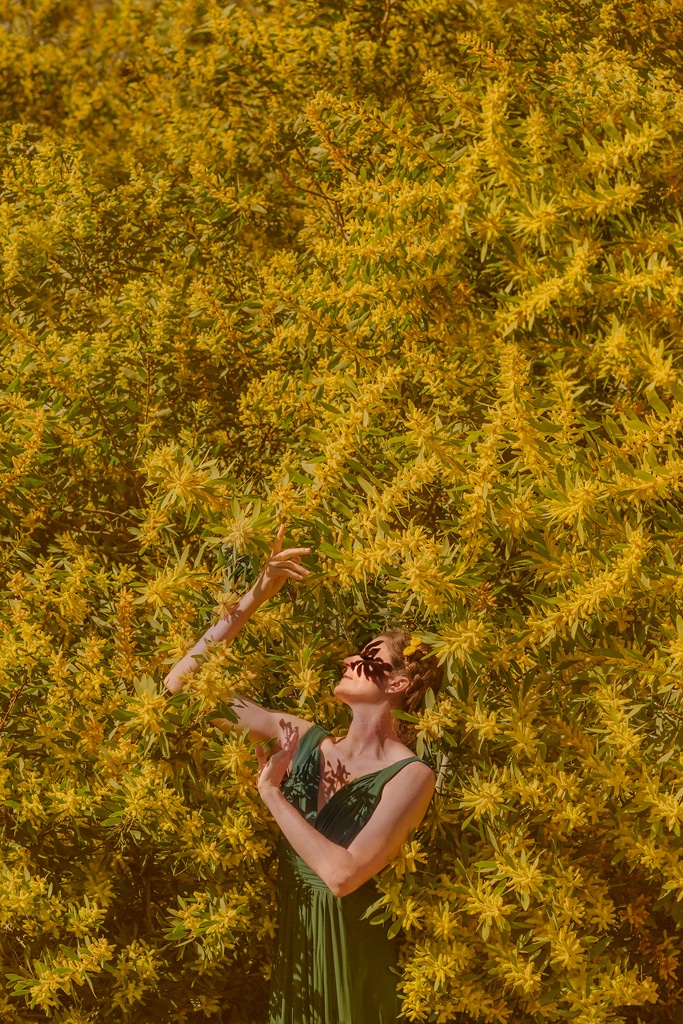 In Rooted, Glisson illustrates the origins of female strength by exploring the ways in which women are rooted to the earth's landscapes and their ancestral landscapes. 
Glisson looked to powerful mythical female archetypes from her Celtic roots to better understand the landscape of her lineage. She was inspired by the women who came before her, including her mother – a feminist ahead of her time. Like the Celtic woman whose blood runs through her veins, she is a nurturer, a warrior, a healer, and a leader. Glisson's mother raised five daughters in the tradition of her Celtic ancestors – instilling independence, perseverance, and immeasurable strength.
This ongoing project is a collaborative effort with movement artist Alison Dietterle Smith. The series includes juxtaposed micro-landscapes of Ireland and Scotland. Combining Smith's kinetic vocabulary and artistry with Glisson's visual language, Glisson created these tableaux to remind viewers of the intuitive nurturing power of women that transcends time and space.